21/03/2013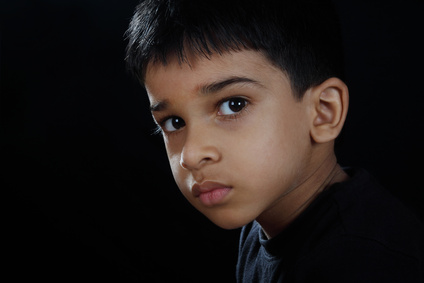 Making things work after parental separation
Parenting can be hard at the best of times. It is hard enough when the job is shared by two cohabiting parents, but when couples separate, whole new ways of managing, both practically and emotionally, often have to be found.

No matter how recently or long ago you separated, there are some golden rules for parents who share custody of their children that will help smooth the process and keep it as positive as possible for all concerned. Children inevitably feel a variety of emotions when their parents separate but they can learn to adjust and get on with their lives if they are allowed to do so. The main barriers to adjustment are parental conflict (and the ongoing trauma this creates for children) or the obstruction of a meaningful relationship with either parent.

There are reasons why parents separate and those reasons can often be a cause of friction long after the separation. However, these are adult issues and children deserve not to be drawn into them. It is understandable that sometimes parents need to let off steam or mull over difficulties but doing so in front of the children (or worse, using children as your confidante) leaves them with a terrible dilemma about how they can continue to love the other parent while remaining loyal to you. Similarly using your children as spies, messengers or as a way of hurting your ex-partner should be avoided at all costs. It is important to be positive, behave well and share information, even if the other parent doesn't. It is good modelling for the children - having one parent behaving appropriately is much better than none and they will notice this as they mature.

If relationships between parents are fraught or difficult then limit discussions with the other parent solely to parenting issues. Children are much more likely to struggle when parental conflict is high and obvious to them. Be consistent with setting limits for your children, predictable and safe rules are important for your children to feel secure. However, rules do not necessarily have to be exactly the same in both households, children can adapt and understand that each parent has their own way of doing things. It is more important for consistency within each home so that children know where they stand and what's expected of them by each parent. It is best to acknowledge the other parent as equal but different. Children are made up of both parents and criticism of their other parent can be taken as tacit criticism of them too.

Tips for resident parents:
• Let the other parent do things their way and avoid criticising. Children can get used to things being different, it's the conflict between the parents that causes greater problems.
• Keep arrangements in place and don't alter them once they have been agreed.
• Make sure you have some positive time for yourself, your children will indirectly reap the benefits too.

Tips for Non-Resident Parents:
• Don't call round uninvited, it's discourteous and also unsettling for the children.
• Whilst it's important to create a nice "second" home for the children with plenty to keep them busy, try to avoid overbuying as a way to entice them or compensate, instead find ways to give them as much of your time and attention as possible.
• Especially with younger children, try to keep to the routines established at their primary home to foster stability and security, even if you eventually want to do things a little differently.
• Be predictable and reliable (don't cancel or rearrange your contact time, attend important events like sports day or parents evening)
• There may be times when your relationship with your children feels strained and you feel rejected by them. When this happens it often feels easier to withdraw to avoid the pain involved. It is important for your child's adjustment that you continue to manage keeping contact and prove your reliability.

From the child's perspective, children adjust better when they are told what is happening and have an active role in decisions about arrangements if possible: Younger children need predictability and stability with arrangements while older children often like having some input into the arrangements themselves and can usually manage a little more flexibility. Children need to feel that their experiences can be listened to, acknowledged and discussed. Avoid asking children to "be brave", they need to know that you can cope with hearing their worries, even if you are unable to change the situation to their liking. Lack of communication about separation fosters potential feelings of blame or feelings of being unloved by the parent who left (sometimes even years later).

Children flourish when they know that they are allowed to have a good time with both parents and their extended families and when they are not asked to keep secrets. They need reassurance that they continue having two parents who both love them even though they live apart. Children and teenagers feel secure when there is stability and predictability in the new living arrangements with as few additional big changes as possible (this includes thinking very carefully about when and how to introduce new partners, partner's children or pregnancies).

If you and your ex-partner have managed to maintain a good parenting relationship and have found a way to put aside your differences for the sake of your children then you deserve to feel justifiably proud of yourselves. However, it is common for children to harbour reconciliation fantasies, especially when they see their parents getting on well. It is important to be clear that while you are happy to be friends with their other parent you will not be getting back together. Acknowledging that this is not what they wish to hear and providing comfort is far more helpful than letting them hold onto hopes that cannot be fulfilled.


Children's difficult questions
Parental self awareness